Zachary Witman founded Brooklyn-based GrowSquares to take the guesswork out of gardening. Zachary was the grand prize winner of USPAACC's 2019 What's Your Pitch: Innovations Meet the Market competition held in Houston, TX last June. We recently checked in with him to hear how the company has grown over the past year and what advice he has for future contestants.
This year's What's Your Pitch competition will be held online. Applications are open until June 30th.
Tell us a little bit about the story behind your company.
I've gardened since childhood. Growing up in Providence, RI large portions of my summers were spent with my mom growing vegetables in the backyard. However, when I left for bigger and bigger cities, successfully growing anything became trickier and trickier.
Despite the difficulty, I continued to try my hand at it until one morning I walked onto the balcony of my 10th-story Brooklyn apartment, only to find the entire thing covered in bugs, my plants decimated.
I was working at a hedge fund at the time where one of our strategies was to look at remote sensing technologies to more accurately price derivative contracts on plant commodities. I knew if there were systems that understood how crops might grow in a field 100 miles from the nearest stoplight, surely we could get a sense of how my cucumbers might do in DUMBO. So, I approached a professor friend at Columbia University and asked if I was entirely crazy to even try.
Intrigued by the idea, he told me he could ask a couple of PhD students of his if they wanted to help me find out. After pondering the idea for a bit, one of the students suggested it would be easier to get people interested in the concept if there was a corresponding product. Well, I went down the street to another professor friend - this time at Parsons School of Design - and asked if he had any grad students who might help me design something that might take advantage of all the effort we had put into designing a system to measure environments.
After a couple months into designing what would ultimately become our first physical product, one of the Parsons students came to me and said, "This is cooler than anything I'm doing with my graduate work. I'll leave academia, but you have to do this full-time as well."
I sat there and within 20 seconds I knew I couldn't say no.
After a very intense year, my core team and I developed a physical product, the basic math behind our data science, and even had started developing additional products to our development pipeline. We built a company around the idea that while gardening is tough, if you truly understand how different environments work, everyone should be able to grow their own.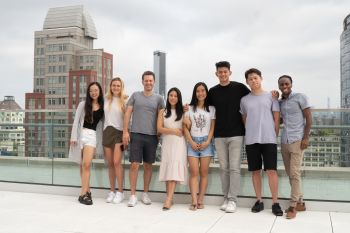 What did you do to prepare for the pitch competition? Were you nervous?
If I'm being honest, a lot of my fear came from being in Houston in the middle of the summer [laughs]. In terms of prep work though, the largest difference 'What's Your Pitch' presented compared to other competitions or even VC pitches was that I didn't have anyone from my data science team with me. As they're unquestionably more knowledgeable about the technical aspects of the system, I made sure to check in with the team to go over new developments and product updates. The day-to-day running of a startup can really divorce a founder from product changes, and competitions like this are a great opportunity to refamiliarize yourself with product developments.
Aside from that, if you really know your product and have a passion for it, it will show on stage and in your pitch. I saw that in the other contestants. You could really see the passion in their eyes. I walked away from the competition and thought I had zero chance of winning! At one point, I was at a table surrounded by some fellow contestants when someone made a joke: "whoever wins has to cover tonight's tab." It wouldn't be an exaggeration to say I was absolutely confident my evening's drinks would be covered by someone else.
And then you won! What I found interesting about your project was how unique and relatable it was.
We all have a plant somewhere! We've seen a lot of growth in modern approaches to farming the past few years, but even with all these new systems a lot of people remain confused on how to even get started. We're crafting a solution that soothes people's nerves and equips them with knowledge and guidance so they feel they have a long-term partner when gardening and not just a widget. That's been our goal since day one.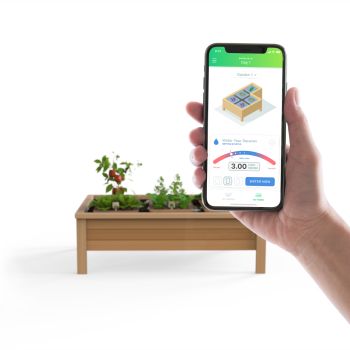 How has winning the pitch competition grand prize helped you in the past year?
Within a few days of being awarded the prize, we raised money from at least one competition attendee. We also were introduced to some of the event sponsors, beginning relationships that we're still developing.
Other benefits are slightly harder to quantify. We received great press, new customer interest, and several new job applicants within just a few days. All the additional visibility has been instrumental in preparing us for our national launch, which we're just a few weeks away from realizing. In the wake of COVID-19, we saw a surge in demand and changed our go-to-market strategy to launch nationally as opposed to merely in select urban markets. We're also increasingly focused on developing our direct-to-consumer strategy as the retail environment has markedly slowed.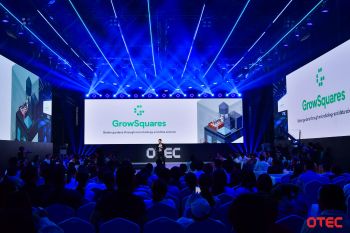 What advice would you give candidates who are pitching at this year's competition?
If you're trying to craft a narrative around a digital product or software solution, simplifying the problem is essential in getting people to understand and perk up when talking about your product.
The other thing I'd recommend, whether it's for this competition or even a pitch to VCs, is to focus your time on explaining what your product is and how it works. Try not to use technical jargon and just say, "Hey, this is what we do" in simple terms. I guarantee if they have questions, there will be an opportunity to answer them in a Q&A round or even in meetings down the road. The most important thing you can do when talking to a large audience is to clearly explain the problem and your solution.